The commenting feature allows you to add private notes to your transcripts during the meeting. You can use this feature to annotate your transcripts, jot down private thoughts, capture important meeting details, or just drop in fun remarks.
Adding a comment
At the moment, you can add comments to your transcripts only during the meeting.
To add a comment, place the cursor in the comment box in the Live Transcription window, type your comment, and press Enter / Return when you're done.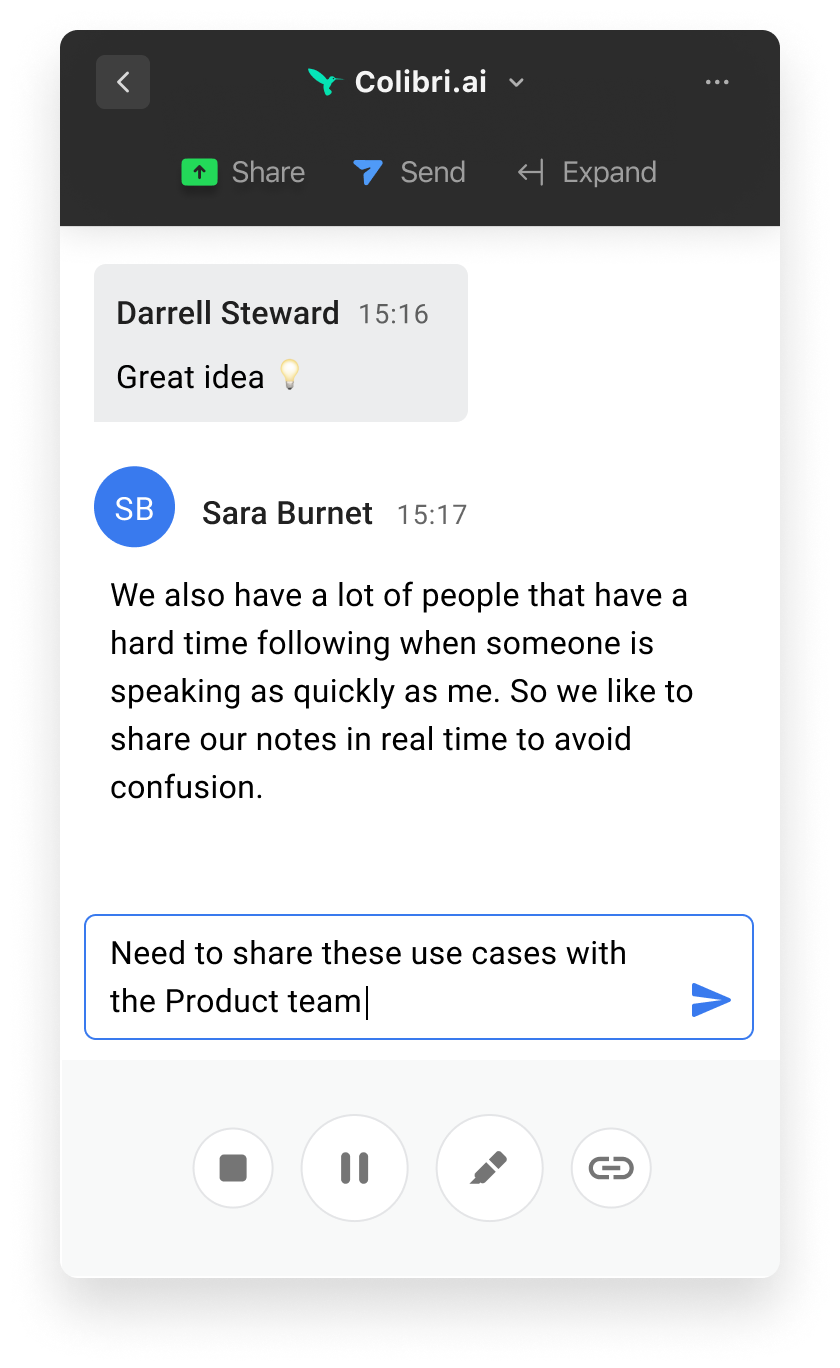 Your comment will appear in the transcript. It will only be visible to you. If you are a member of a team workspace, your comments will also be visible to your team admins.
When you share meeting recordings and transcripts with others, your comments will not appear in the shared transcript.
Deleting a comment
You may delete comments after the meeting. Switch to the Edit mode and delete the whole comment or a part of it.

If you want to restore a deleted comment, click Undo in the Editing toolbar at the bottom of the screen. Please note, once you switch to the View mode, you won't be able to restore your deleted comments.

Editing a comment
You may edit comments after the meeting. Switch to the Edit mode, edit your comment, and switch back to the View mode.
Review comments in the Highlights tab
The Highlights tab allows you to see all comments from the meeting at a glance. To open it, click the Highlights button above the transcript.

Have more questions? Contact us at support@colibri.ai.